LOCAL NEIGHBORS' REVIEWS: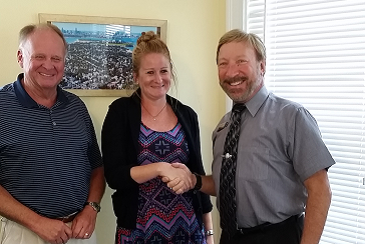 Michaela Greene,
Quincy Buyer
"I'm so excited....I just bought a beautiful new construction Condo in Quincy! Barry Rabinovitz, at Classic Homes Real Estate, helped me get my new castle. He did a great job helping me with this nerve-wracking endeavor - my first home ever! He always gave me good service, communicated with me quickly, and was patient with me and my questions. (If he didn't know the answer, he would get it.) Barry treats people very well and because he's so experienced, he knows the right way of doing things, even with the many challenges that a brand new project can throw at you (His easy-going attitude helped me during this stressful time.) I'm very pleased with recommending him to anybody looking for help in real estate. Barry's a real professional!"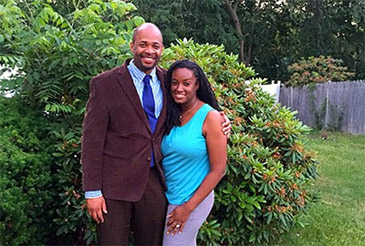 Dr. Marshall & Dr. Katrice Fluerant,
Braintree Sellers
"Barry and Duke sold our Jonathan's Landing luxury condominium in Braintree... 99.44% of Full Asking Price in Less than 1 month!"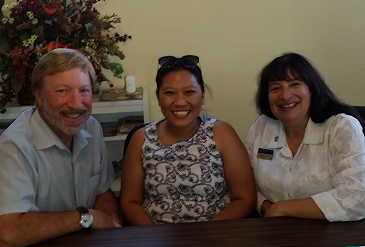 Tracy Ta,
Quincy Buyer
"I can't believe it. I finally closed on my brand new condo at Brook Rd in Quincy (despite the bank's best efforts to mess up my loan). My Brokers, Barry and Angela from Classic Homes Real Estate were so great. They helped me throughout this stressful time with great communication and patience and were there for all my questions. They made themselves available to me way after hours and always gave me great advice. You're in good hands with Barry and Angela and I'd recommend them to anyone that wants, good, honest, and professional real estate service!"
"…You told us our home may sell fast but we didn't expect the offer within 2-3 days… AND for $5000 OVER our Asking Price!!!!
Finding and purchasing another home at the same time…your steady hand and guidance was one I would not have done without.
…Every time I hear anyone talking about selling their home I encourage them to call you. Please drop by our new home anytime, we would love to see you!"
Maureen Flores
Quincy, MA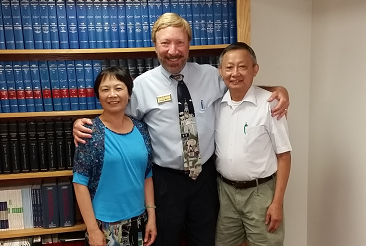 Kinyu and Wen
Sellers and Buyers
"Barry, at Classic Homes Real Estate, helped us get a beautiful newly-built Condo in Quincy. His patience and caring (English is not our native language), very good service and attention to us gave us the confidence that he could also do a great job in getting our own home sold fast and at the best price. So we hired him to sell our large, but older home in Wollaston. Since we've now bought a new condo, we wanted to get our own home sold soon, yet at a really good price. He did it! He sold our home in only 5 days on the market at more than 95% of the full asking price, at a very lucky price! He even bought and installed our smoke detectors for us to make sure there were no problems and that we passed the city fire inspection. He helped make the time for the 2 sales to close, and wow, everything worked our perfectly for us. Wow! Barry treats people with respect and dignity, and because he's so very experienced and knows what he's doing, he helps you get what you want in real estate. We are very happy with Barry and would recommend him to anybody looking for help with any house from a real professional and honorable man."
E Irez
Quincy Seller
"Classic Homes sold my Marina Bay townhome in 3 days at FULL price!"
"Barry brought a low ball offer up to 96% of my asking price ( $5,000 more than I was willing to take !)
I purchased a 2 family home from Barry at Classic Homes Real Estate about 10 years ago and was extremely impressed. 10 years later, I had a new home built and had to sell my present home. I knew I could trust Barry's team to sell my home quickly and for top dollar. Absolutely the most professional real estate agent I've ever dealt with."
M Heafey
Quincy, MA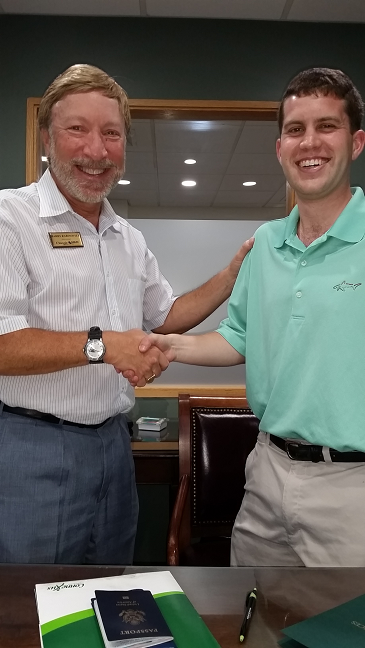 Tim Leavitt
"Wow! We can't believe it. We just closed on our brand new condo at Brook Rd in Quincy.
Our Broker, Barry, at Classic Homes Real Estate was so great. He helped us during the entire process in a very professional and friendly manner. He was very thorough and made sure that everything worked out well.
You're in good hands with Barry and we'd be more than happy to refer him to our friends and family for any real estate needs. He is a real pro!
Kristi Kaminski and Amir Sjenareric
Quincy, MA
"Our home sat on the market for months with another broker…with NO Offers ! We took our house off the market…afraid we wouldn't get to buy our dream home (that we'd already made an offer on ! )
Along came Barry from Classic Homes Real Estate. He worked smarter and harder. Everything worked out well for us, thank you Barry!"
M & C O'Connor
Quincy, MA
"Barry sold our Braintree home for 98.7 % of our asking price ! Now we can move on with the rest of our lives in our retirement home on Cape Cod."
S Sigel
Braintree, MA
"Both Karen and I want to express our appreciation to you f or all of your hard work and dedication selling our condo unit in Quincy. You got us the most amount of money possible for our condo. Thank you again, and we would certainly use your services in the future…! "
K & R Wrublewski
Quincy, MA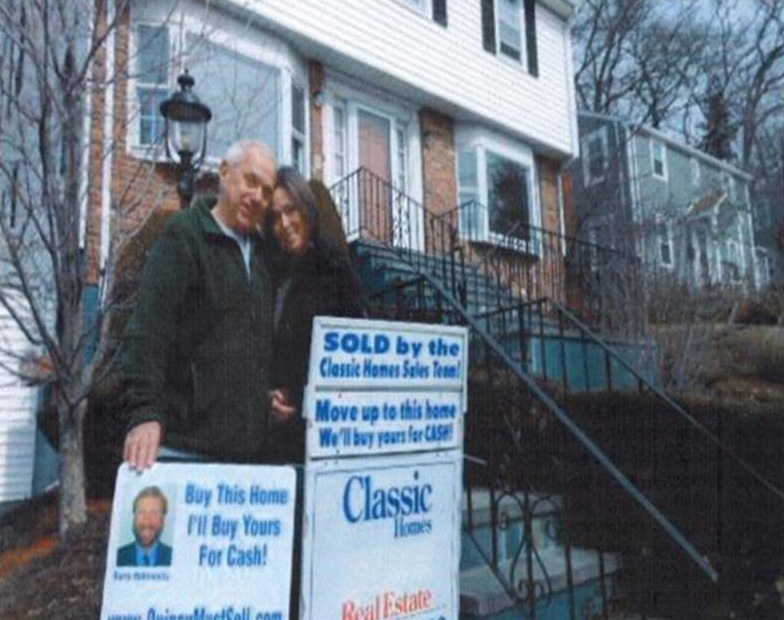 R Pelosi & M Perry
Quincy Seller, Hingham Buyer
"Barry sold our home in only 15 days. He even negotiated the Buyers up $30,000!!"
"My husband and I first met Barry at his office at Classic Homes Real Estate. We went there to discuss the possibility of selling our investment property in the Adams Shore neighborhood of Quincy.
His caring attitude made us both feel very comfortable and helped to take away some of the stress that we were both feeling at the time.
We had a good meeting and were very impressed at this professionalism, his knowledge and experience, and his expertise in very unique and 'cutting-edge' home-selling marketing systems.
In addition to the traditional real estate sales systems used by most companies, he also employed some high-tech programs including 24/7 'hotlines' and text messaging signs. In addition, he promoted our house directly to people who were looking to expand into a larger house with a very novel idea--offering to buy their existing home so that they could move up and buy my home! Amazing, I never heard of such a thing!
He even promoted our house on his '7 Day Fast Sale'. This system worked great and generated enough extra attention that we had 2 very strong ofers. Barry negotiated both offers up in our best interest, so that we finally got 99% of our asking price!
Both me and my husband have the highest praise and recommendation to Barry and his team at Classic Homes Real Estate."
Barbara and Irving Wish
Quincy Sellers
"After trying a loan modification with my bank and being unsuccessful, I saw an ad for Classic Homes Real Estate and contacted them.
Angela worked with my bank to do a short sale and after 12 days, we had an offer the bank accepted. I thought a short sale was going to be very stressful and a long process. I was wrong. Angela was readily available to answer my questions and concerns. I would highly recommend Classic Homes Real Estate to anyone who is in the market for selling or buying."
Jill P.
Quincy, MA
"Instead of simply bringing the offer to the Seller's Agent, our Classic Homes Agent professionally drafted a letter to introduce us to the Seller explaining how deeply we were impressed by the Seller's well-kept home and our desire to raise our children in the new neighborhood. We recommend Classic Homes to many of our friends and colleagues."
T Han
Quincy, MA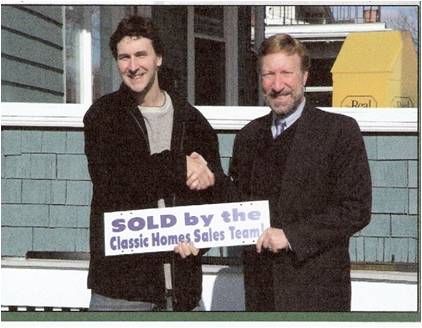 C G Bryant
Quincy Seller
"I tried to sell my house myself on Craig's List... Barry sold my house in one week... 97% asking price! $3,000 MORE!"
"Maureen and I were beyond pleased with your top-notch service. Your rapid response to our calls & constant communication with us – you made us feel very comfortable and confident during the whole process Top notch service, we'll definitely recommend you !"
J Mitchell & M Hogarty
Braintree, MA
"Classic Homes made everything very easy and smooth for us. Anytime I or anyone I talk to is in need of buying or selling a house, I'm DEFINITELY sending them to you."
Sunil & Hina Parikh
Holbrook, MA
M Kiley
Quincy Investor
"Barry Just got me $5,000 MORE on one sale & $9,500 MORE at closing!"
"My house was a short sale, I had to jump through a few hoops…Without Classic Homes I don't think I'd have been able to stick with the stressful process…they even took the time to meet with a contractor to get price quotes on some issues that came up during the inspection. I was VERY fortunate to have Classic Homes Real Estate in my corner and would recommend them to anyone looking for a new home."
C Vincenti
Quincy, MA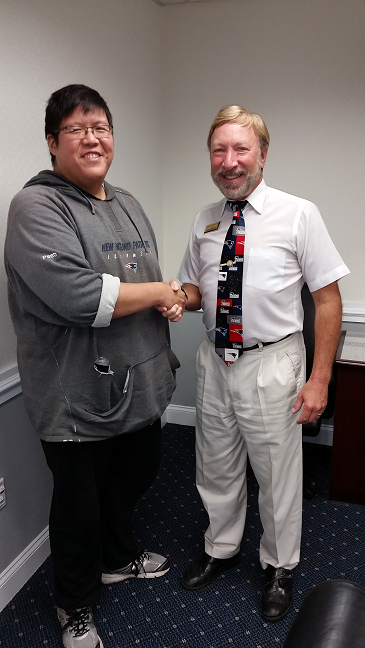 Howard Mak

"I didn't want the hassle of putting my condo on the market for weeks without end, with agents coming and going disrupting my life.
…Barry at Classic Homes showed me a way to avoid all that. He matches up certain Buyers with certain Sellers' homes. He calls it his "Buyers in Waiting Program". It works!
He found the perfect buyer for me, willing to pay top dollar. I had a signed offer at my price in 2 weeks!
I'm happy to recommend Barry to anyone thinking of selling their home… get the job done well, smooth, and fast!"
Jeffrey Soilson, Esq.
Quincy, MA
"…Classic Homes goes the extra mile…which is what you need in today's Real Estate Market! You can definitely count on my recommendations to friends and family…"
A Charles
Quincy, MA
Vincent Zhang
Quincy Buyer
"Barry found me my new Quincy Condo in 11 days! It wasn't even on the market yet! My new home fits my 'wish list' to a T!"
"We felt like we were their top priority and were in great hands…Classic Homes went out of their way to be accessible, informative, and enthusiastic throughout our home buying journey…for a fair deal, and a kindhearted realtor who will work his hardest…choose Barry!"
L & M Gainey
Holbrook, MA
"We can't thank Classic Homes enough…We love our new home, the neighborhood, the community. It is our picture perfect white picketed fence!"
N & D Roby
Quincy, MA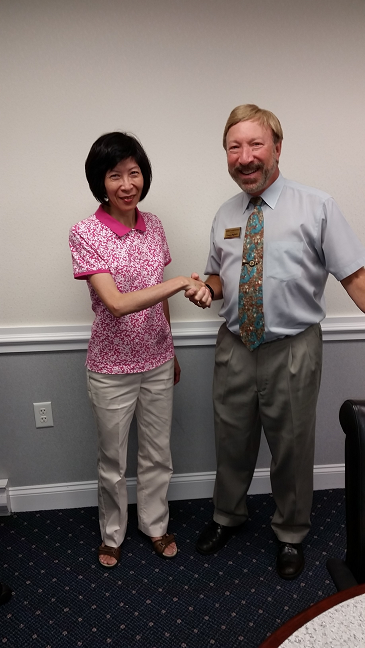 Jia Li
"Buying a home was quite stressful for us. We never felt like you pushed us to make a quick decision that was not in our best interests. You helped us find the right home for us…you surprised us with a first floor painting concession… lent a patient ear for moral support …many thanks!"
N & O Fidgyk
Weymouth, MA
"…As a single parent and a first time home buyer I had many, many concerns and a lot of questions Classic Homes put to rest…my agent even came by my work to pick up signed documents when I couldn't get away… after many negotiations with the "bulldog" selling agent, my agent got me what I wanted at the price I was willing to pay. Thanks to Classic Homes' support, and hard work, my family is settling into our lovely new home!"
L A Daly
Whitman, MA
"…My wife is very appreciative about your time and effort finding a place we intend to live in for many years to come…We love everything about it…the neighborhood, the location, the town…We shall always recommend you to our friends and acquaintances…Thank You!"
M Saleem
Randolph, MA
Marcia Burkard
Quincy Renter
Just need to say Thank You to "The Duke" at Classic Homes Real Estate for finding our beautiful rental home at Quincy Commons. If you are looking for a high quality rental, he is your guy! Thanks Duke!!
"The number of days and nights that you worked with us was incredible! That dedication is NOT something you see all the time…we recommend Classic Homes Real Estate to everyone we know looking for a house or an apartment."
D & D Magnell
Quincy, MA
"I have worked with my share of Real Estate Agents…You are By Far the BEST! I've moved 5 times in the past 7 years, I appreciate you knew exactly what I was looking for, made the proper inquiries, and steered me in the right direction. Thank you!"
L Steele
Quincy, MA
"One month before I had to find a place to live for me and my wife (Classic Homes) found us a fabulous apartment…and just in time for our move! Most heartily recommended!"
J Roberts
Milton, MA
"We truly appreciated your offer of assistance in helping us move when we were down to the 11th hour with no strength left. But we made it! Your perseverance and professionalism certainly paid off for us…Thank You!"
M & C Geller
Quincy, MA
"You made me feel as though I was your only client! You went above and beyond; even helping me find a washer/dryer for my new home. I happily recommend Classic Homes to my friends and family without hesitation!"
S Victoria
Brockton, MA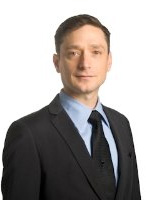 Stephen Lazarz
The Lazarz-Lynch Team
Baltimore, MD
"Thank you Barry for giving us peace of mind! When we have clients moving to the Quincy Area, It's great to know they will be taken care of like family."